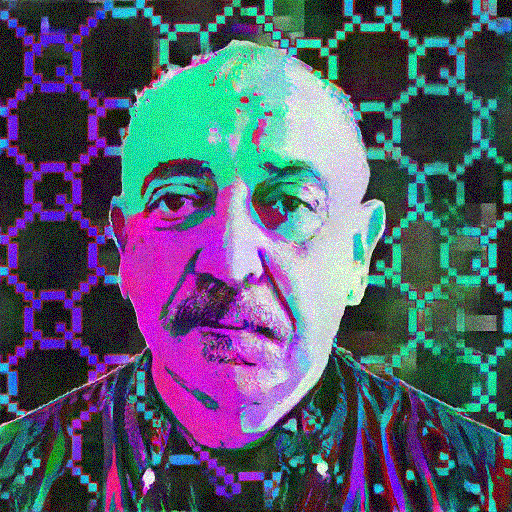 I was born in Madrid in 1967, my traditional studies as a painter starts at the age of 10 in a little school of my neighborhood. But it´s not enough and I visit all the Museums of Madrid and painting oil copies of famous artworks, I remember a dog in an artwork of Goya, that I painted when in home.
My Digital Painter formation starts by surprise, in 1987, looking for a game I found Deluxe Paint, a primitive painting program with 16 colors developed by Electronic Arts.
Since the moment I saw I could paint in a computer my life changed, I was absolutely
excited! Later I worked with
3D, compo, and all kinds of programs.
I started to work in many weird things, until I found Kandor Graphics and started to work
in computer animated films, doing two of them.
After this period I said to my wife: I´m gonna be only a painter, and I did, I become
full time artist until now.
Now I only do Digital Painting, putting in the canvas my ideas with absolute
freedom.
I´m very prolific, I paint all the time, and my subjects are very surprising, to paint is my life and I paint all that comes to my mind.